Discography
Longleash – Passage (New Focus Recordings)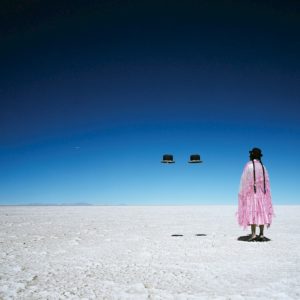 "Longleash masterfully subvert one of classical music's most treasured instrumental contexts—the piano/violin/cello trio—with a dazzling assortment of pieces collected from composers working around the globe on Passage, an album both bracing and tender. Here, violinist Pala Garcia, cellist John Popham, and pianist Renate Rohlfing boldly reinvent the sound for the 21st century."
through which the past shines – Lippel, Vigeland, Popham (New Focus Recordings)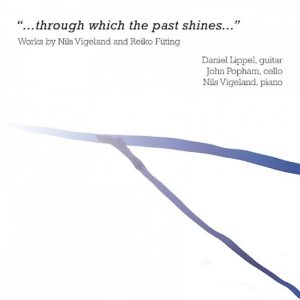 "…through which the past shines…" is a collection of the current complete works for guitar, both solo and in ensemble, by composers Nils Vigeland and Reiko Füting. The music is emblematic of both composers' sophisticated voices, grounded in the tradition while forward looking in nuanced and elegantly integrated ways. All the performances on this recording of music by Vigeland and Füting by guitarist Daniel Lippel, cellist John Popham, and Vigeland himself on piano are the byproduct of close working relationships developed over the last 17 years.
Small Works – Brooks Frederickson (New Amsterdam)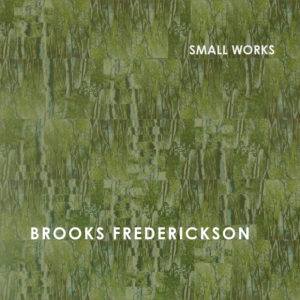 Composer Brooks Frederickson's debut album Small Works is a snapshot of the community of collaborators Brooks lived and worked with in Brooklyn. The community includes some of the leading contemporary music interpreters of today: Ashley Bathgate (Bang on a Can All Stars), Eliza Bagg (Pavo Pavo), all three members of Bearthoven (Matt Evans, Karl Larson, Pat Swoboda), Exceptet, Longleash, and Brendon Randall-Myers (Invisible Anatomy / Marateck).
Waterlines – Christopher Trapani (New Focus Recordings)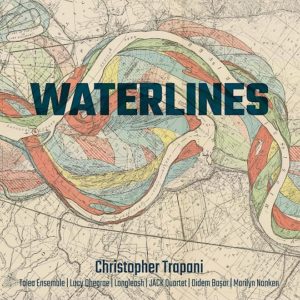 "Rising flood waters in New Orleans as the theme. Alternate tunings, guitar vs. zither. The incomparable Longleash and JACK being given plenty of extended techniques to dig their teeth (and fingers) into. Lucy Dhegrae singing spectralism-inflected blues songs as only she can. Trapani has a thousand and one good ideas and has enlisted a fantastic slate of performers to realize them. " – Christian Carey
Soft Aberration – Scott Wollschleger (New Focus Recordings)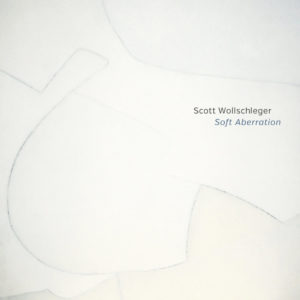 "The piano trio titled "Brontal Symmetry," played by Longleash, exemplifies his aesthetic. It emerged from a collection of fragments left over from other projects. These circulate in an unpredictable, fitful sequence, as if a mechanism were disobeying its algorithm and developing a mind of its own. Cartoonish mischief comes into play: at 7:30, E-flat dominant-seventh chords crash in out of nowhere, like a bit of Romantic piano bombast gone astray. Somehow, these "discarded scraps," as the composer calls them, gather into a potent narrative. It's like a junk-metal mobile that achieves free-floating grace." — Alex Ross, The New Yorker
names, erased – Reiko Fueting (New Focus Recordings)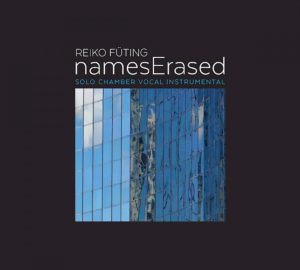 "The excellent cellist John Popham, whose tone is like velvet and whose technique is remarkable, takes on names, erased of 2012. This work quotes Bach, Berg and Ligeti, while also including self-quotations. Taking its basis as the Preludes from the Bach Solo Cello Suites (and the link is easily audible), Füting effectively takes Bach for a walk into the half-lit world of contemporary solo cello." – Colin Clarke, Fanfare
You – Anthony Coleman (New World Records)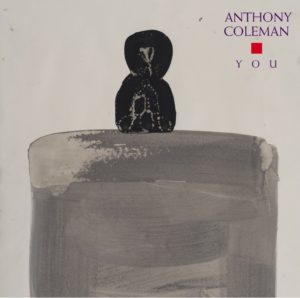 "Part of what sets Anthony Coleman's (b. 1955) music apart from that of his contemporaries is the intensely focused intellectual force with which he pushes against the sybaritic outward-moving impulse and compresses multiple vocabularies around a core poetic. Though compressed, the vocabularies do not merge or blend, they fray at the edges where the play of opposing forces is most intense, and languages contaminate and confuse each other. "
Cycles of Evolution – Richard Carrick (New World Records)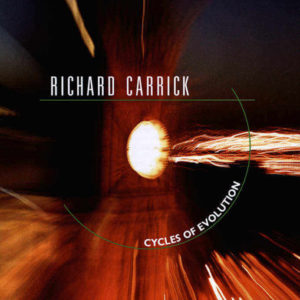 "A special feature of Richard Carrick's (b. 1971) music has always been his fascination with creating spatial depth and dimension through subtly balanced orchestration and dynamics. Constantly in development, these qualities are salient in a new crop of pieces from 2012 through 2014, filtered through an increasing attraction to the power of rich, robust stasis, rhythmic ambiguity, and the plasticity of motivic ideas."
Barbary Coast – Red Light New Music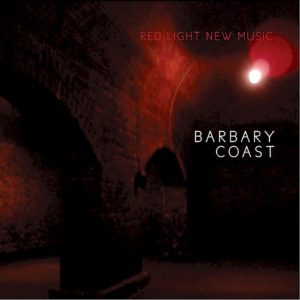 "Barbary Coast", the debut album from New York-based ensemble Red Light New Music, presents five stylistically diverse works by the group's founding composers, representing ten years of collaboration between the composers and performers, and showcases the collectives imaginative approach to contemporary chamber music. Red Light New Music is an ensemble dedicated to illuminating new paths in the composition, performance, and understanding of music. Since 2005, Red Light New Music has been devoted to the production of new music for the concert stage.