About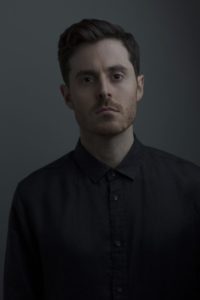 John Popham, "a very fine artist" (Fanfare), is a critically acclaimed cellist, educator, and musical organizer based in Brooklyn, NY.  A versatile and dynamic performer, Mr. Popham has collaborated with a wide-range of composers, musicians, and performing artists both within the United States and abroad. His  "brilliant" and "virtuosic" (Kronen Zeitung) playing can be heard on numerous solo and chamber music releases on Tzadik, Carrier, New Focus Recordings, Albany, and Arte Nova record labels. Critics have noted Mr. Popham's "velvet tone," "remarkable technique" (Fanfare), and "warm but variegated," and "highly polished" artistry (The New York Times).
Mr. Popham is a founding member of Longleash, an "expert young trio" praised for its "subtle and meticulous musicianship" (Strad magazine). The trio has performed at venues including the Experimental Media and Performing Arts Center (Troy, NY), San Francisco's Center for New Music, National Sawdust, (le) poisson rouge, Florentinersaal (Palais Meran), Aula Maxima (UCC Cork) as well as concert series with the Metropolitan Museum, the Kaufman Center (Ecstatic Music Festival), the Green Music Center (Sonoma), Scandinavia House (New York City), Open Music (Austria), and FUAIM (Ireland). Their debut album Passage earned wide critical acclaim, praising the trio's performance as "fearlessly accomplished, the most outré effects realised with confident ease" (The Arts Desk) and "vividly maximizing the musicality and accessibility of uncompromisingly experimental pieces" (Textura). In 2017, they were named Best New Recording Artist by Sequenza21, and were included in The New Yorker's  list of "Notable Recordings and Performances."
In addition to his work with Longleash, Mr. Popham is a current member of Either/Or Ensemble, and has performed with Klangforum Wien, Talea Ensemble, the Wet Ink Ensemble, the Argento Chamber Ensemble, and ECCE. Recent festival appearances include Monday Evening Concerts (Los Angeles), reMusik (St. Petersburg), Beijing Modern Music Festival (China), Brücken (Austria), Internationales Musikfest Hamburg (Germany), Open Music (Austria), Wiener Festwochen (Austria), Bay Chamber (Maine), and the Contemporary Classical Music Festival (Peru).
He has appeared as soloist with the Louisville Orchestra, the String Orchestra of Brooklyn, the Red Light Ensemble, and the Kunstuniversität Graz Chorus, and has worked with celebrated composers including Pierluigi Billone, Pierre Boulez, Beat Furrer, Georg Friedrich Haas, Klaus Lang, Fred Lerdahl. Tristan Murail, Steve Reich, Rebecca Saunders, Nils Vigeland, and Walter Zimmermann. A champion of young composers, he has collaborated with many of his generation's most compelling voices including John Aylward, Richard Carrick, Anthony Cheung, Christopher Cerrone, Suzanne Farrin, Francesco Fillidei, Ashley Fure, Reiko Füting, Erin Gee, Ted Hearne, Mauro Hertig, Clara Iannotta, Zesses Seglias, Caroline Shaw, Kate Soper, Johan Svensson, Christopher Trapani, Yukiko Watanabe, and Scott Wollschleger.    
As an educator and arts advocate, Mr. Popham is committed to a holistic and socially engaged approach to musical instruction. In 2016, he joined the cello faculty of the Juilliard School's Music Advancement Program, a program dedicated to nurturing the talents of students from backgrounds typically underrepresented in classical music. Mr. Popham also serves as the Juilliard School's Artistic Administrator for Community Engagement, where he mentors Juilliard teaching fellows; produces interactive, multidisciplinary educational programs; and curates the school's Young People's Concert series.  Mr. Popham co-directs The Loretto Project, an annual composition seminar and new music festival held at the Loretto Motherhouse in Nerinx, Kentucky.
Mr. Popham began his musical instruction in his hometown of Louisville,  studying with cellist Wayne Krigger at the University of Louisville's Preparatory Division. He received his BM and MM from the Manhattan School of Music where he was a student of David Geber and David Soyer and was awarded the Manhattan School of Music Full Scholarship. In 2013, he received a Fulbright Research Grant to study the performance practice of Austrian contemporary music ensemble Klangforum Wien. Mr. Popham is currently a doctoral candidate at the CUNY Graduate Center where he studies with Marcy Rosen. His research interests include contemporary performance pedagogy, as well as the relationship between notation, gesture, and perception in contemporary works for string instruments.